Web App Development Services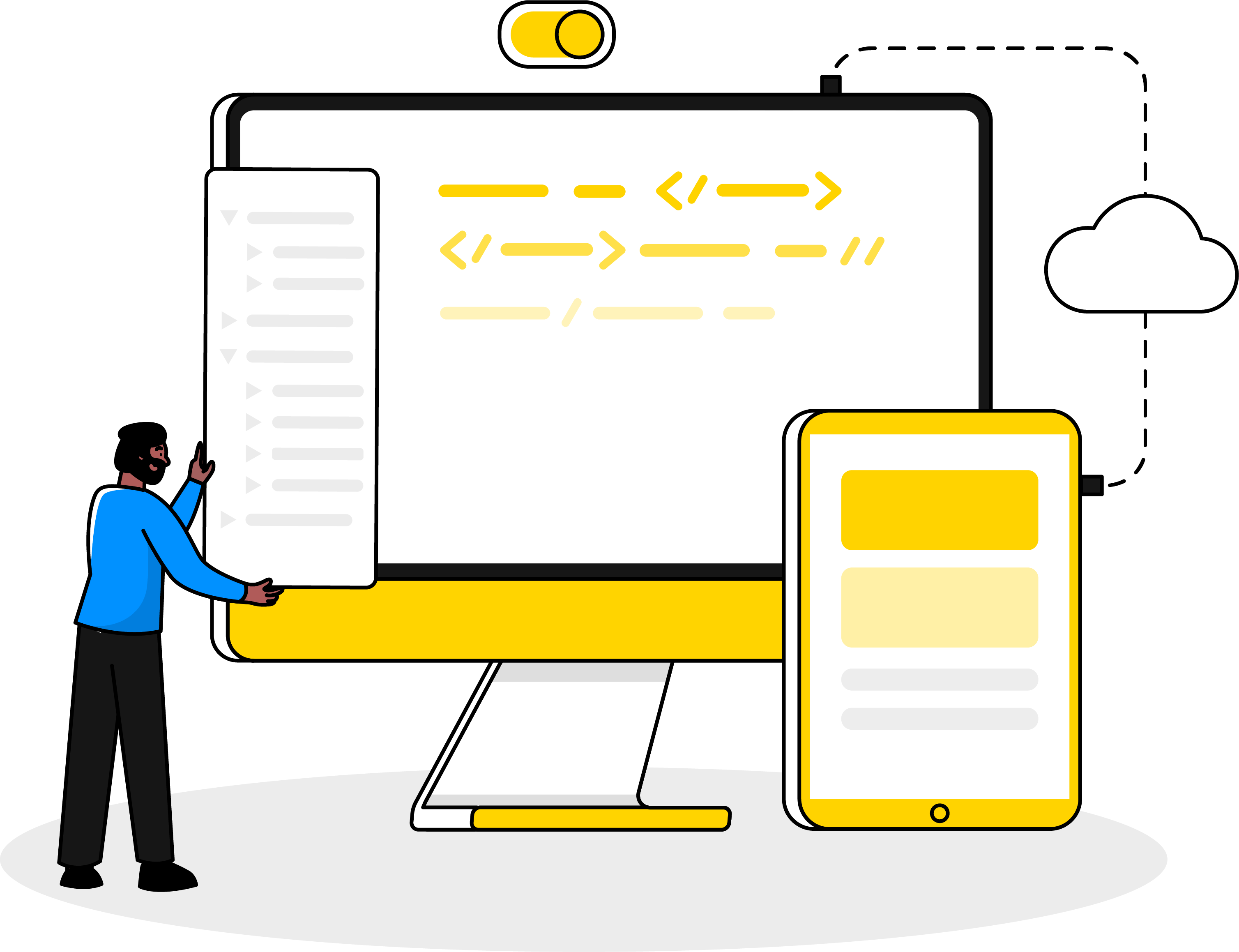 Web App Development Services
KEOCH develops custom web applications tailored to your exact business needs.
Are Web App Development services right for me?
If you run a business in today's world, there's a good chance you could benefit from developing a custom web application. Web applications can boost your staff efficiency, create new revenue streams, gather customer data and even improve your service delivery and business impact.
KEOCH can support you through the entire lifecycle of web application development, from ascertaining areas for web app development to costing, planning, wireframing, coding, management, testing, release, updates, maintenance and more.
Not only are KEOCH web applications customized aesthetically to your particular taste and requirements, they're also engineered for peak performance. Regardless of the scale of your platform, our dedicated team of experts will be on hand from the initial concept and creation to future updates and refinement. We want to ensure that your custom web application continues to effectively meet your growing business and customer needs.
Three benefits of web app development services with KEOCH
Custom web application development services are affordable
We understand that the thought of developing new technology may sound expensive. Well, if left in the wrong hands, it can be. But our team are experts at making things work! We can customize a financial model that works for you, whether that involves subscription-based pricing or a one-time build fee — we recognize that your success is our success. KEOCH can help you maximize the value of your web application and its cost-effectiveness, even helping to generate opportunities for expansion, development or new revenue streams.
We're experts in web app development, but we're also masters at business growth
Whether your business objectives are focused on growth, lead generation, revenue generation, eCommerce or otherwise, KEOCH's multifaceted web app development approach means that our eye is always on the same prize as you. We're business growth specialists, as well as digital engineering experts, so while we'll build you a web app that delivers to your exact specifications, we understand how it fits into the bigger picture of your business, and we'll never lose sight of your ultimate goals.
Custom web apps can provide benefits over prepackaged software solutions
To sell to the largest market possible, many prepackaged applications come with a thousand different solutions to problems you don't currently have. This often leaves you paying for services you don't need. The best tech solutions should fit your business like a glove so you don't need to reshape your processes entirely to fit into some software company's model. KEOCH is committed to building effective tech solutions and custom web applications that meet your exact specifications and business needs like a tailor-made suit.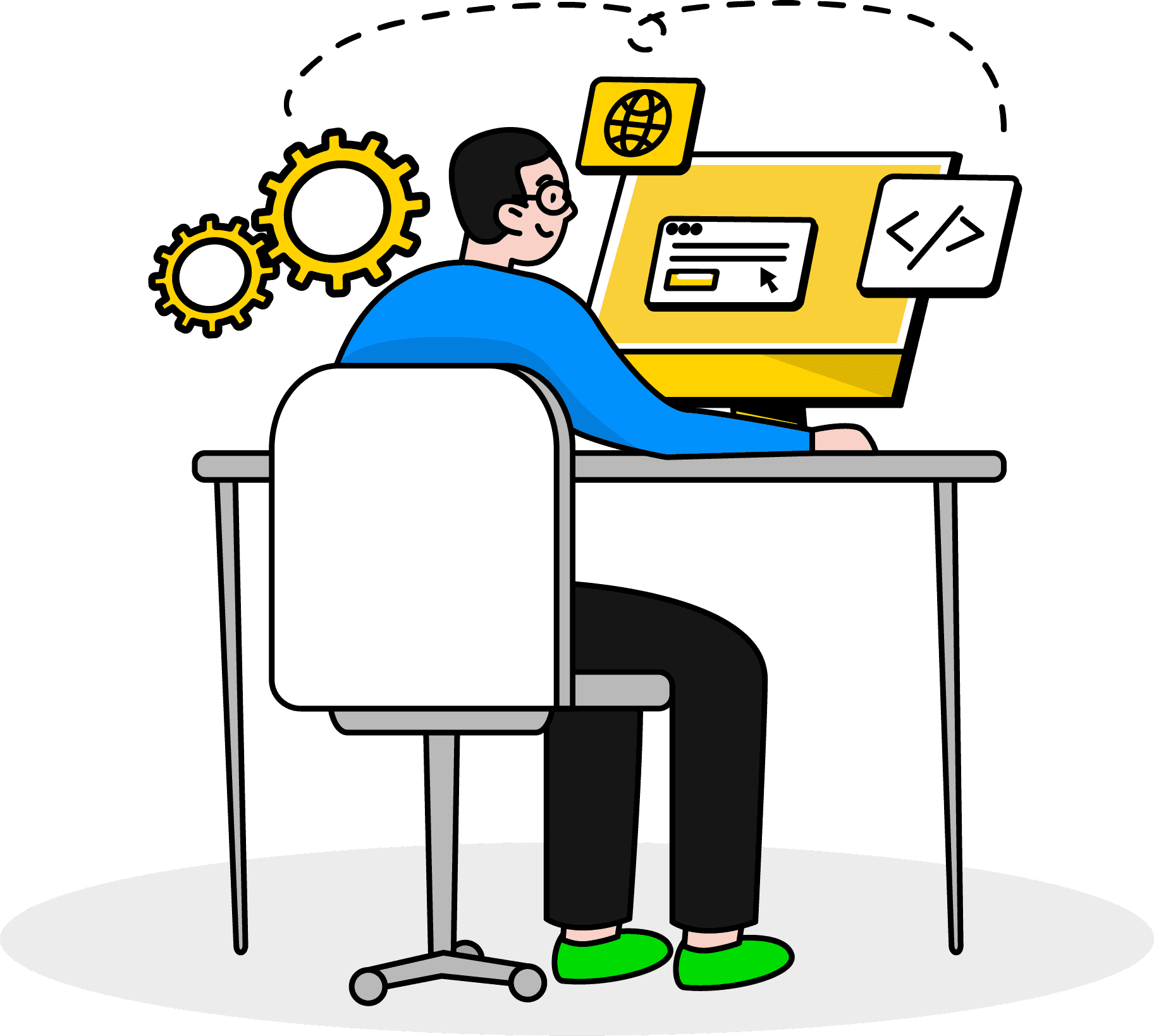 How do KEOCH web app development services work?
Web App Scoping and Prospecting
KEOCH will work with you and your team to gain a thorough understanding of your business and its precise needs. We will help you identify opportunities for web application development and draw up your web app requirements. We'll commence work on those elements that present the most immediate boost to revenue and/or efficiency.
Web App Creation and Planning
Our team is passionate, proficient and primed to develop your custom web application from the ground up. Based on your requirements, we'll begin planning and scheduling your tailored web application development. You can expect help from our analysts, managers, and tech consultants as we work toward developing a web application that caters to your technology needs, timeline and budget.
Web App UX / UI Wireframing and Prototyping
We want you to know what you're getting from the very beginning. That's why KEOCH provides wireframing and prototyping services to let you see how your new web application will look, work and function. User-experience and user-interface wireframing (UX/UI) allows you to know what to expect from your finished product. UX / UI wireframing provides the perfect opportunity for feedback and refinement prior to development.
Web App Coding
We'll get to work coding your web application. We'll keep you up to date with progress reports until MVP (minimum viable product) is ready for release. We'll provide subsequent parts of your application in a multi-phased approach as they become ready. KEOCH engages full-stack developers who are experienced with the most cutting-edge technologies for front end and back end development, including:
| | | | |
| --- | --- | --- | --- |
| Front End | Back End | Frameworks | Other |
| HTML | PHP | Laravel | WordPress |
| CSS | ASP | Django | Shopify |
| Bootstrap | C++ | Angular | Zoho |
| JavaScript | C# | jQuery | |
| JSON | Java | CakePHP | |
| Angular | Python | | |
| React | Ruby | | |
| | REST | | |
| | SQL | | |
Web App Testing and Development
Once we have a functional application, we can begin analysis, testing, and refinement. KEOCH employs a combination of robust automated and manual testing processes to maximize usability, interface compatibility, service delivery, performance and security. This process ensures user-friendly web applications with tried and tested technologies to ensure seamless functionality and integration.
Web App Maintenance and Support
When your web application has been tested and released, we'll be by your side to ensure it keeps doing what it's supposed to. Post-release services can include bug fixing and maintenance, as well as ongoing support with hosting, additional development and upgrades. KEOCH can provide ongoing training, SOPs, as well as up-to-date tech support and maintenance to guarantee your web applications are always running smoothly.
Schedule Your Complimentary Consultation
Contact us today to reserve your free consultation.
Learn how KEOCH can help you build on what you've already accomplished, even in an increasingly competitive marketplace.