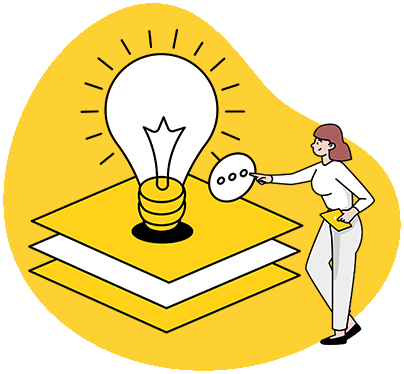 At KEOCH we really do pride ourselves on being able to offer a range of services that cater to different business needs. In addition to the wide range of digital solutions we offer, we are also able to support your business' growth and development through an assortment of branding and graphic design services.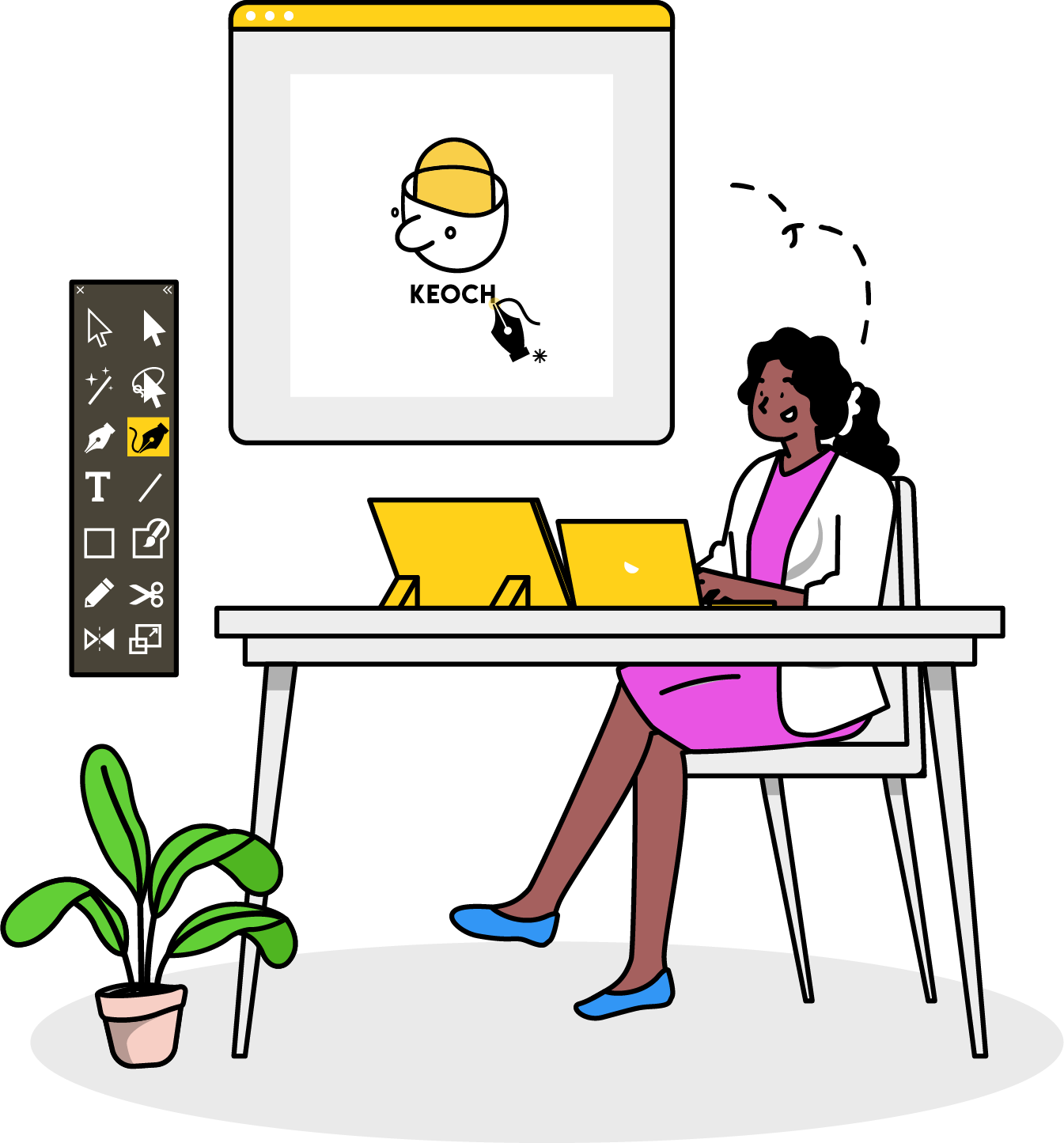 Your business logo is the visual symbol that represents the vision you have for your company. At KEOCH, we can work with you to cultivate the right combination of imagery and text to create a memorable impact, differentiate you from your competitors and tell your brand's story effectively. Unlike so many logo design services out there, we don't offer you a set number of designs at a fixed price and leave you out in the cold. Our design process is collaborative, and we'll continue to work with you until you're completely happy. But it doesn't end there. We'll continue to work with you to create stationary and other supporting materials including letterheads, social media icons and more.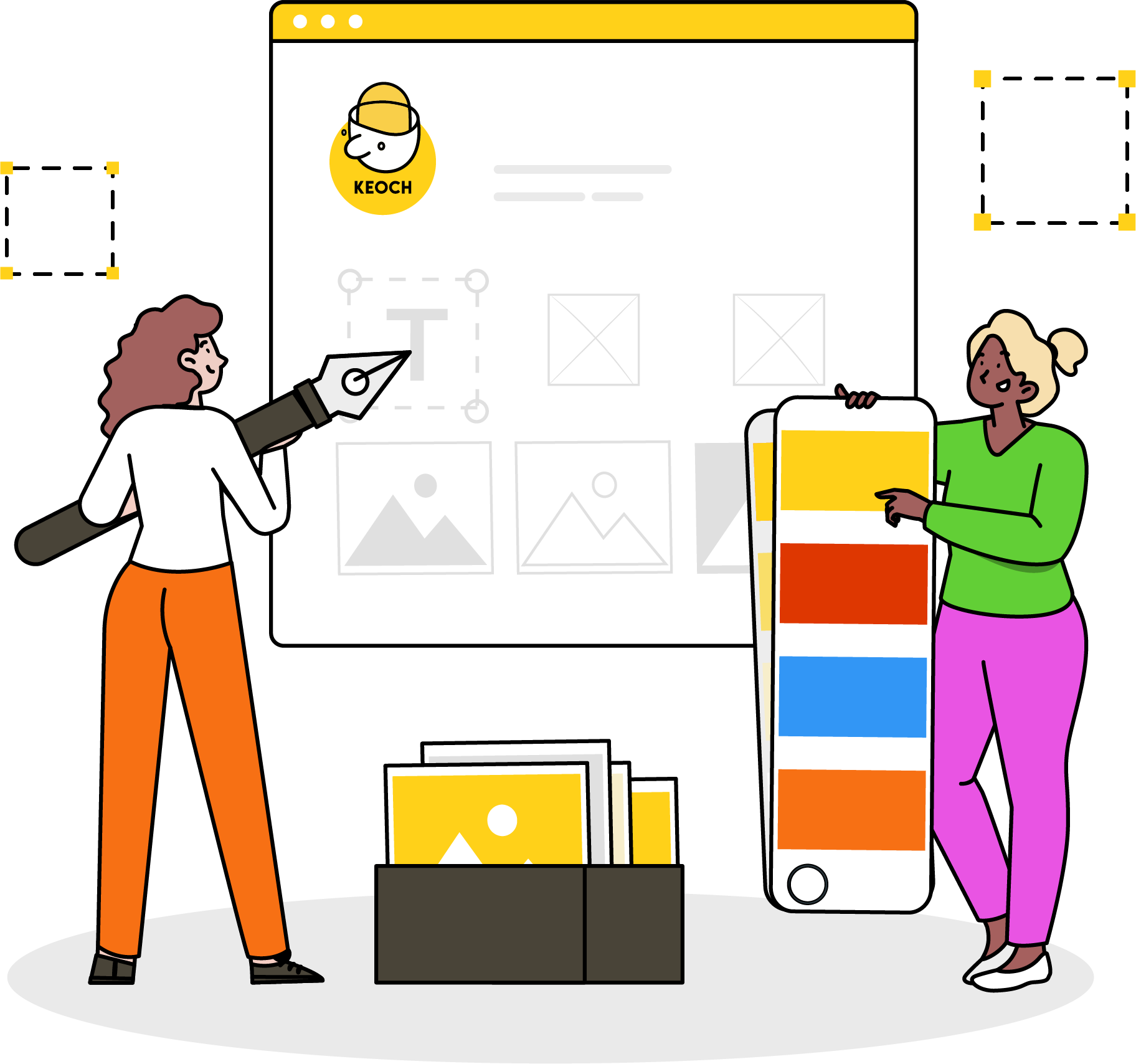 A business's brand is much more than just a logo. Brand guidelines provide an essential framework for telling your brand's story across a wide variety of platforms and media effectively. Used by digital marketers, designers, writers, social media managers and more, brand guidelines include important details on your brand's guidelines for color, composition, iconography, photography, illustration, motion, typography, tone of voice and logo usage. Whether you're considering beefing out your existing brand or looking for a total rebrand, KEOCH can help. Comprehensive brand guidelines are an invaluable asset to any business as they can ensure brand unity and impact across every aspect of your communication. The more detailed your brand guidelines are, the less room there is for brand dilution and the more effectively your brand story can be communicated across all platforms.
Custom Illustration Services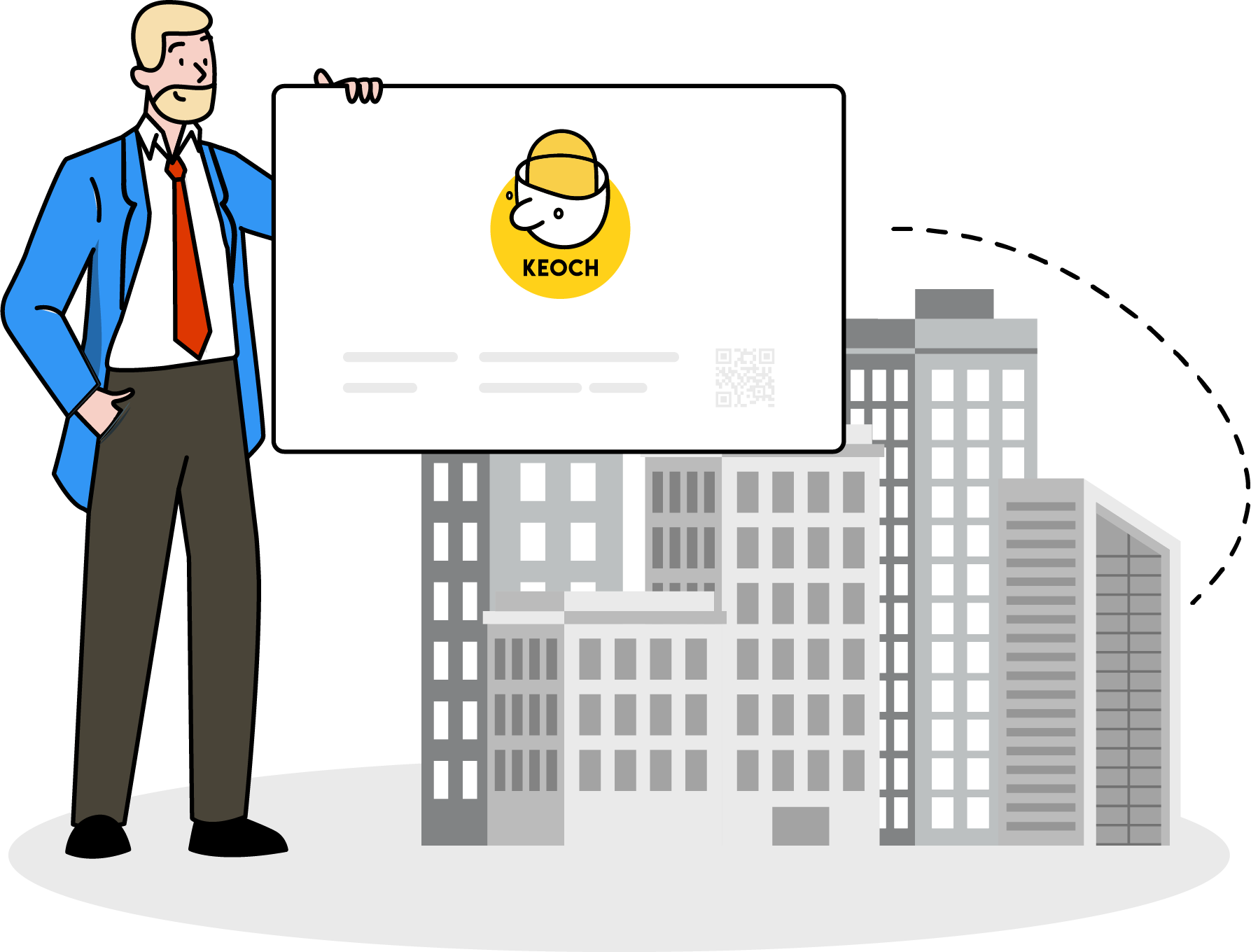 Whether you need marketing materials, website content or engaging visual assets, custom illustrations are a fun, dynamic and interesting way to give your business a unique edge. Many designers charge a small fortune for this type of service, which is why many businesses shy away from custom illustrations, but KEOCH can provide you with high quality custom illustrations as a bespoke or ongoing service at very affordable prices. Our custom illustrations are suitable for your website, slideshow presentation, document or office christmas gift, and can be delivered in all relevant file formats including .png, .jpg, .pdf and more. In a world where our eyes are saturated with visual imagery all day, tailored illustrations that align with your brand identity and position, can help your business stand out from the crowd.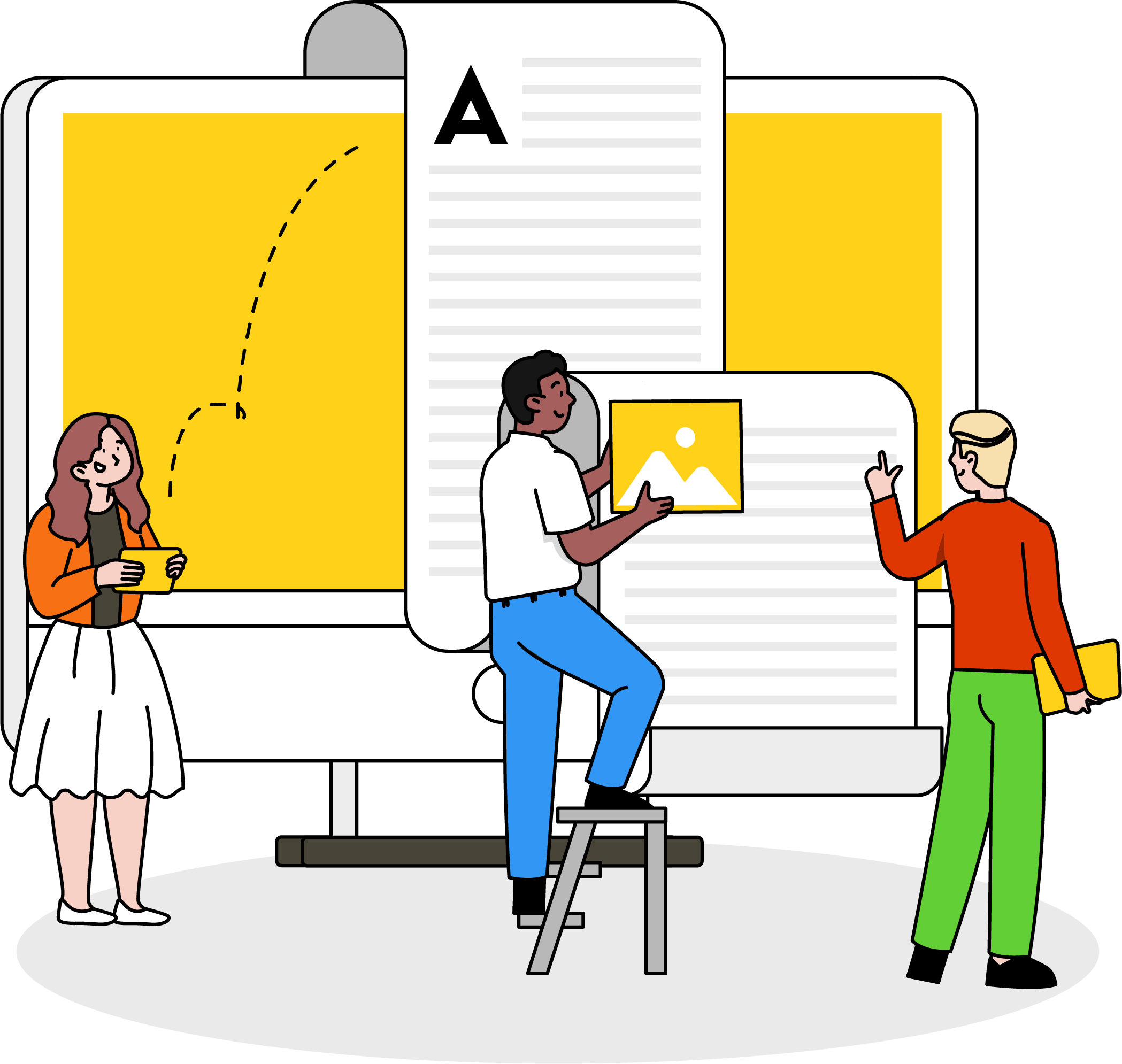 The need for impactful and effective copywriting services is greater than ever. With so many scammy content-hacks out there and SEO so dependent on keywords and topical relevance, your content needs to be mindfully curated, engaging, relevant and informative. With KEOCH your copy can achieve just that. We write every piece of content with the complete customer journey in mind, and use Artificial Intelligence and proprietary algorithms to ensure that it will perform.
Digital Presentation Deks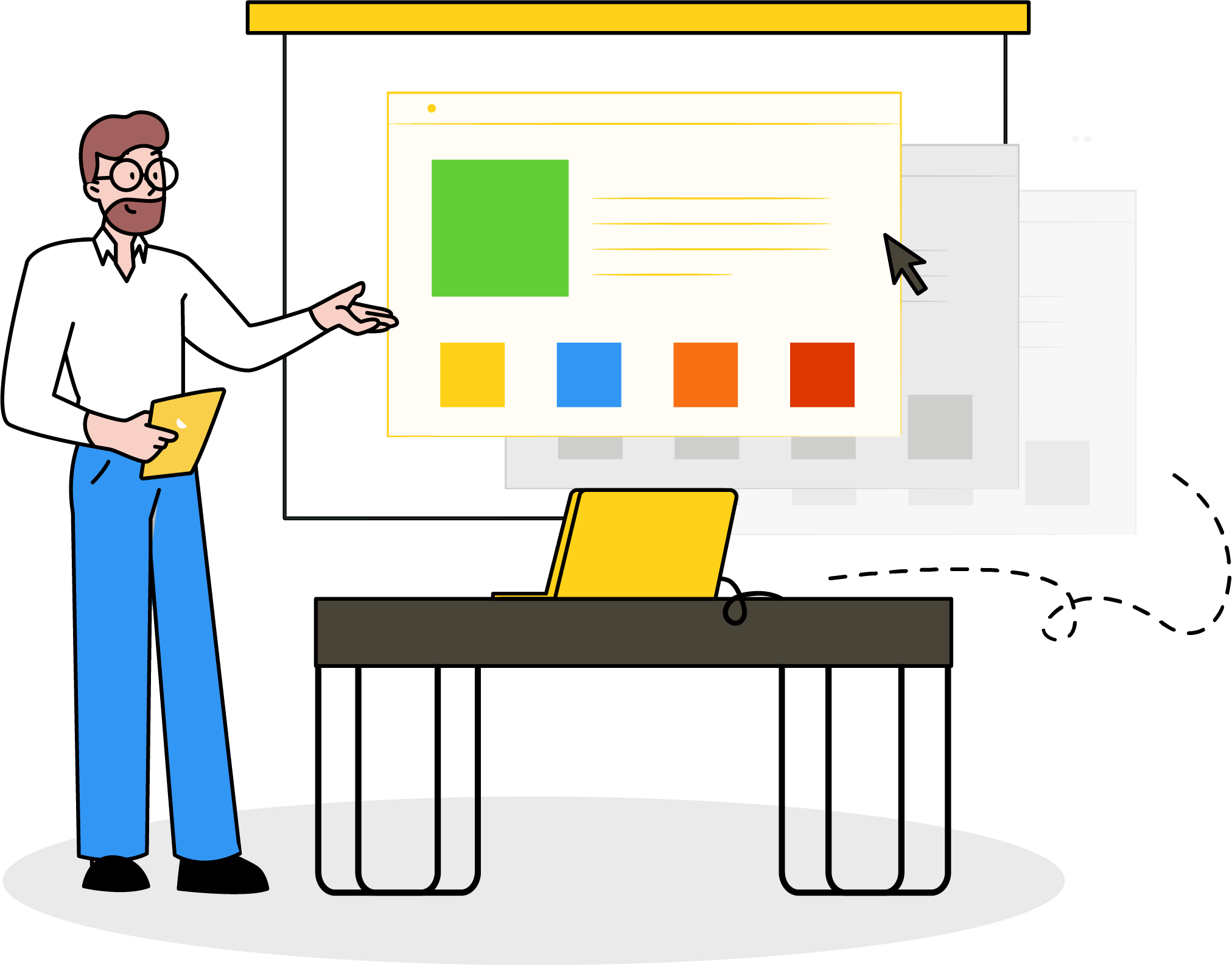 From investor pitch deks, keynotes or educational presentations, KEOCH can help you with your next presentation dek. Let's be honest, people are tired of seeing the same old tired, templated powerpoint presentations — its nobody's fault, it's just that we're so used to seeing them. Whether a live, in-person presentation, a presentation over Zoom or a digital business document, our designers can ensure that your next presentation is dynamic and effective.
Technical Support Services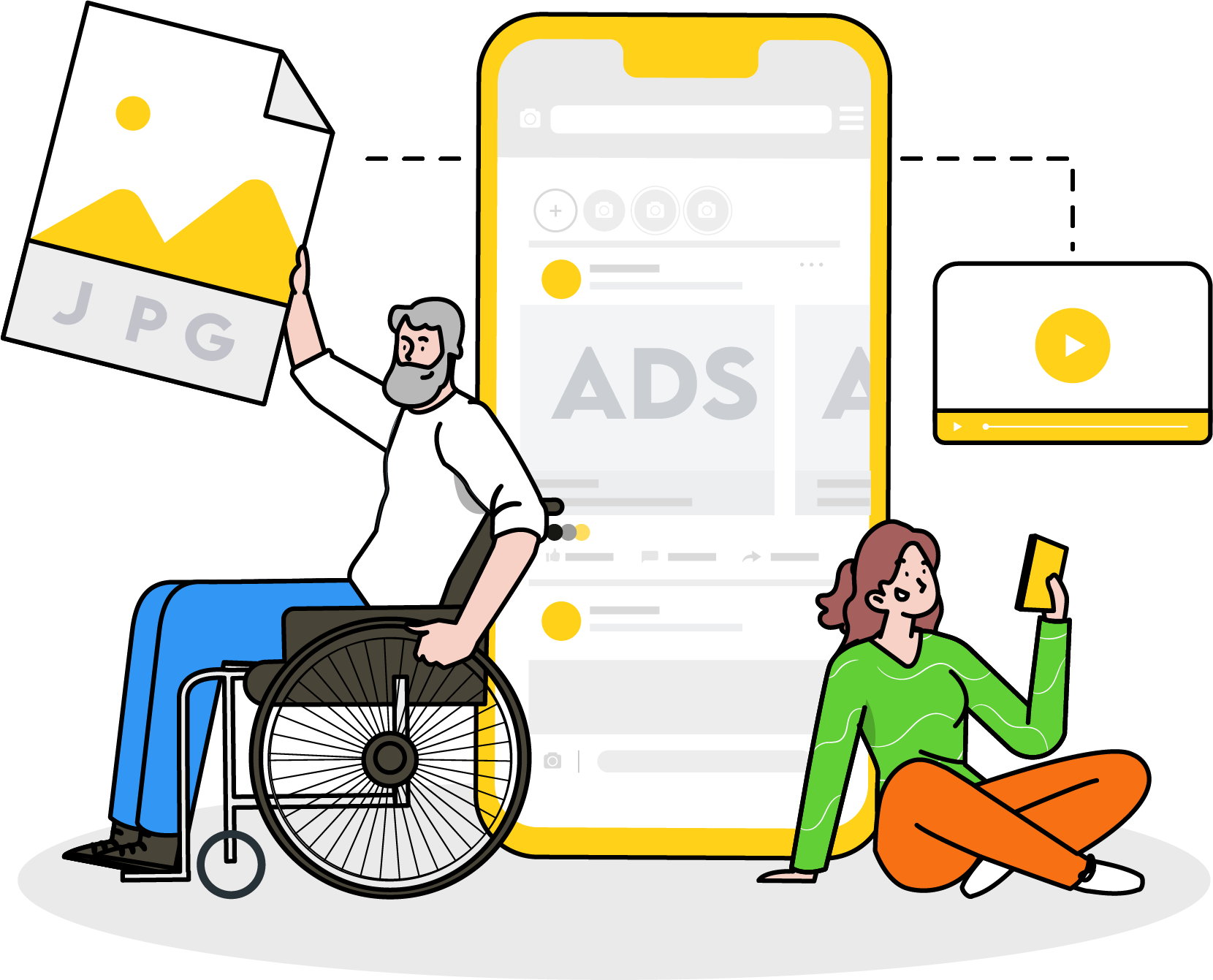 At KEOCH we provide support services for a range of technologies, products and services. 
Our technical support services include, but are not limited to:
Email Setup and Activation

Email Administration

Office 365 Administration

Domain Name Systems (DNS) Setup

Web Server Administration

Email Server Administration

Database Server Administration

File Server Administration

Dynamic Host Configuration Protocol (DHCP)

Network Administration

Router Administration

Workstation Support

Phone System Administration

Network- Attached Storage (NAS)

Windows and Mac Techincal Support 

Wifi Administration

Google Workspaces Administration

And much more!
If you can't see the technical support services you need above, it's still worth reaching out — there's likely something we can do and if not, we're likely to be able to point you in the right direction.
Schedule Your Complimentary Consultation
Contact us today to reserve your free consultation.
Learn how KEOCH can help you build on what you've already accomplished, even in an increasingly competitive marketplace.