Digital Engineering Services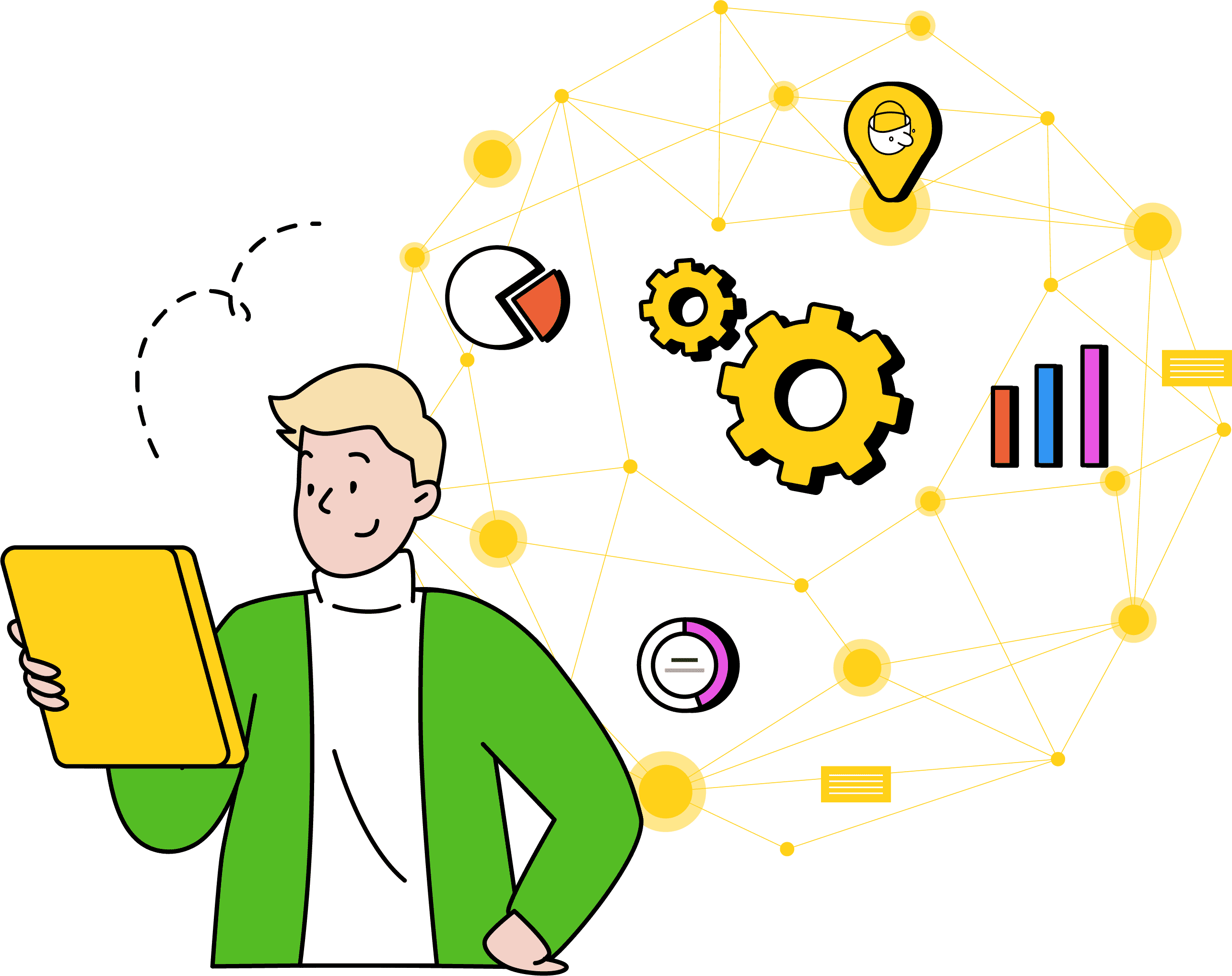 What Digital Engineering Services does KEOCH provide?
KEOCH's Digital Engineering Services can help your business implement cutting-edge technologies to boost efficiency, cut costs and increase the value of your goods and services to customers.
Serving small businesses and large-scale enterprises alike, KEOCH provides custom digital engineering solutions tailored to the unique needs of each of our clients. Our digital engineering innovations can increase your revenue, create entirely new revenue streams, boost operational efficiency and productivity.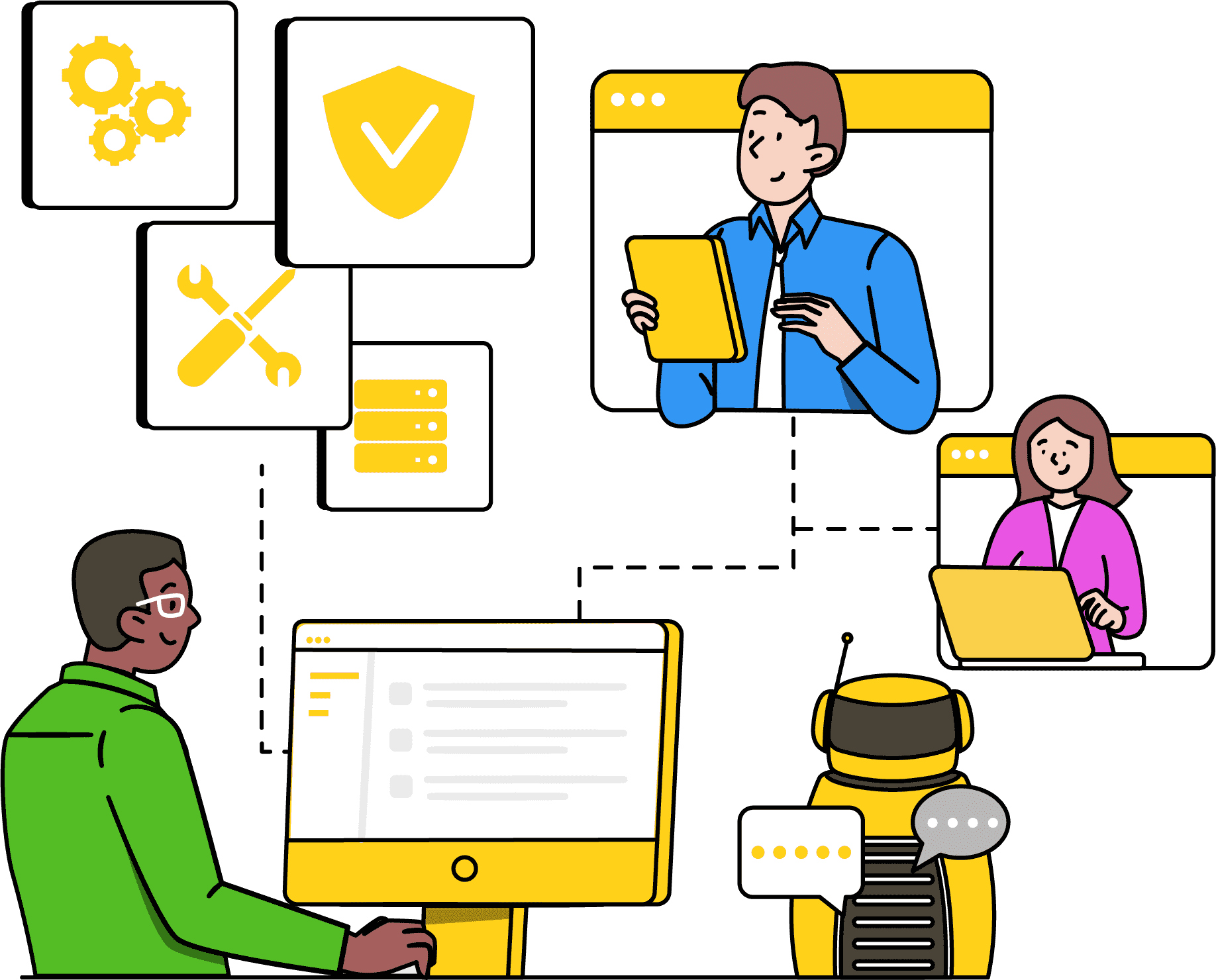 Workflow Engineering Services & Automation
Your company's workflow and processes form the bedrock of your business. You may have the greatest service or product on the market, but if your fulfilment, tracking, ordering or management processes are laborious or complex you're likely spending time (and money) unnecessarily. The key is workflow automation and engineering.
KEOCH's workflow engineers are experts at efficiency and automation. If you currently utilize several pieces of software or platforms to manage different aspects of your business, each of them should work together automatically (not independently with manual input) to prevent double handling, missed information and wasted time and revenue.
There are often affordable solutions to complex workflows that can create a significant impact on your business that can go a long way in saving you time and money.
What Can KEOCH Build Or Automate For Your Workflow?
–  Customer Relationship Management Solutions (CRM)
–  Shipping Solutions
–  Inventory Management Solutions
–  Project Management Solutions
–  Booking, Scheduling and Calendar Systems
–  Payment Processing Solutions
–  Events Planning Systems
–  Order Management Solutions
–  Thousands of Other Possibilities, just ask us!
How Does KEOCH Workflow Engineering Work?
First, we collect the data, rules and tasks that need to be completed to achieve your desired business outcomes.
Then we'll help you plan a process and system that can do the heavy lifting for you.
Once you're happy that your processes have been accurately plotted, we'll build a workflow that supports you where you need it most. We can also provide you with comprehensive SOPs and documentation to educate your team, and hybridize systems over time to keep your staff learning curve accessible and achievable.
Our workflow engineers are experts in development on all major platforms and tools, including:
Project Management and Work Operating System Tools 
ClickUp, Jira, Wrike, Monday.com, Asana
Office Tools 
MS Office, G-Suite, Airtable, Confluence, Hubspot
E-Commerce Tools
Shopify, Woocommerce, Wix
Automation
Zapier, Integromat
You don't need to compromise when it comes to your workflow. Whether we engineer a customised solution for your business from the ground up or combine reputable existing solutions to support your business more effectively, our workflow experts can engineer a solution for your business.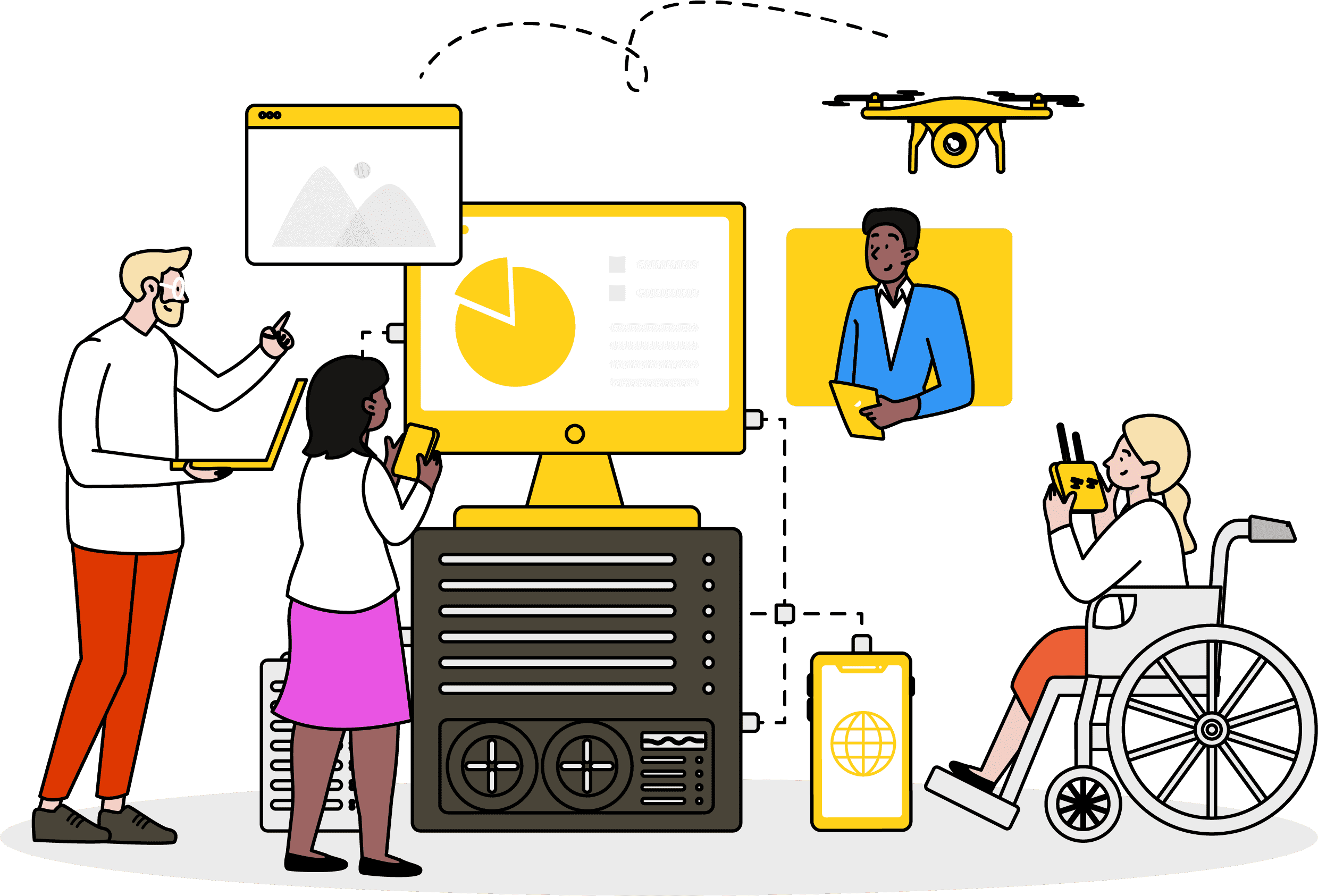 Data Analytics
By analyzing your existing data KEOCH can help you make the best decisions for business growth.
Our data analysts are experts in pattern recognition, data management, statistical analysis, data analysis, and data engineering. These specialties help us to extrapolate useful information from your data that can actually serve you and your business, allowing us to tailor custom solutions specific to your exact needs.
KEOCH can help you:
—  Identify opportunities for new revenue streams through big data analysis
—  Implement custom data analytic strategies for business growth and development
—  Extrapolate useful and intelligible insights from your existing software and platforms
—  Develop new insights into your industry and customers through data analytics software, including:
– Analytics for business intelligence
– Analytics for big data
– Data reporting and visualization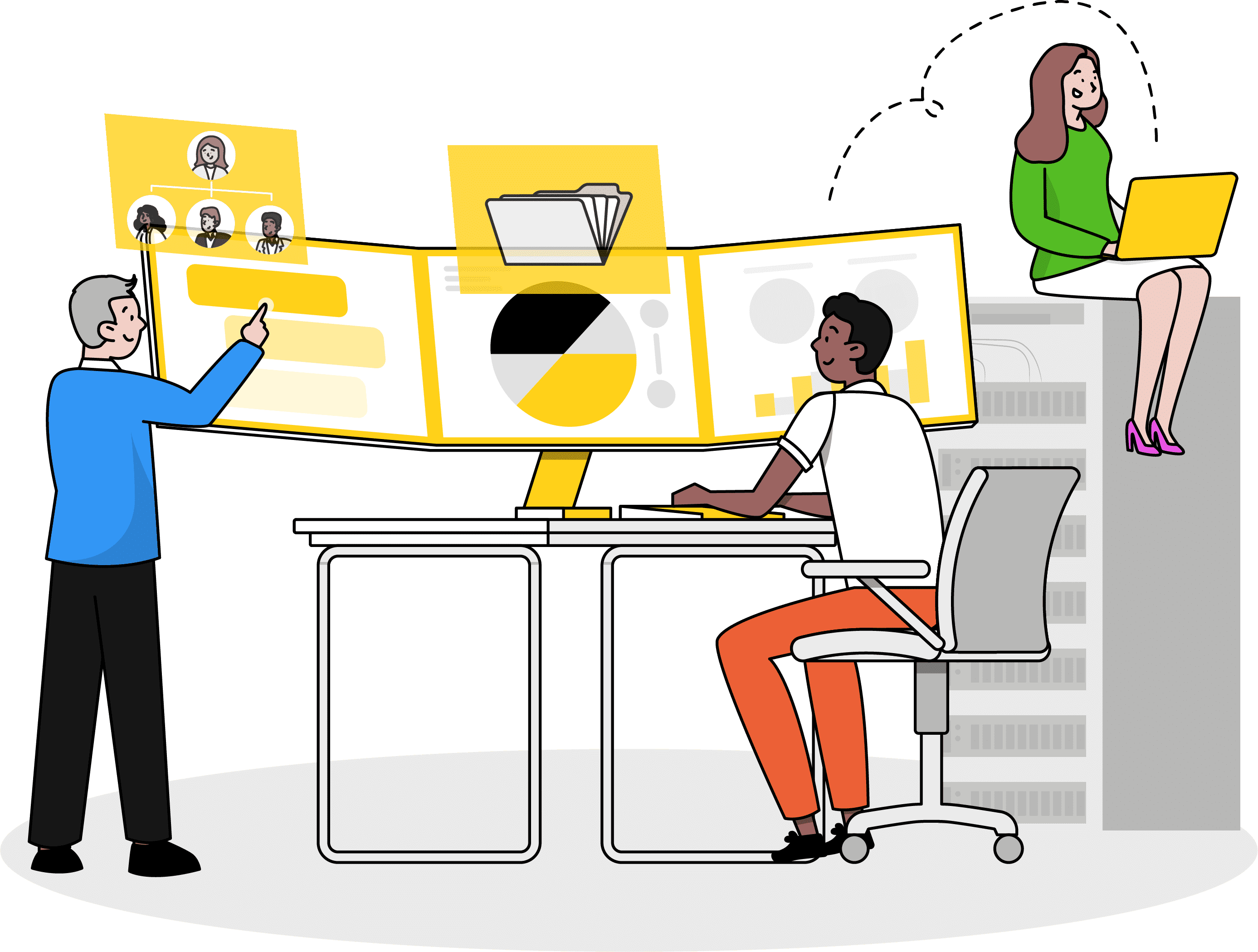 Artificial Intelligence and Machine Learning
Artificial Intelligence (AI) and Machine Learning (ML) can go a long way in helping to grow your business. Many people mistake this kind of technology as restricted to use by big businesses, but this just isn't true!
AI and ML can be effectively implemented by small and medium-size businesses.
KEOCH has helped our partners adopt AI and ML to help with data mining for business development, advanced content frameworks for SEO and SEM and even phone-call analysis and email qualification for lead-generation.
These systems can help you scale business operations, drive up efficiency, and increase your revenue and lead-generation potential.
We can help you:
—  Identify areas of business growth and development that are suitable for AI and ML and
—  Implement AI and ML solutions, including:
–  Data Mining for enhanced revenue and lead generation
–  Predictive Analysis
–  Natural Language Processing (NLP)
–  Robotic Process Automation (RPA)
–  Conversation Intelligence
–  Call Tracking Metrics
–  Integration of AI and ML solutions into new or pre-existing business infrastructure
–  An array of other business growth and performance drivers
Web Application Development
For information on KEOCH's complete range of web application development services, click here.
KEOCH designs and builds custom web applications tailored to the unique requirements of each partner we work with.
By tailoring custom web apps, we can develop solutions that fit your exact specifications and business needs. Custom web applications can also assist to maximize operational efficiency and be tailored to new or existing customers, your budget, and preferred technologies.
KEOCH web application development services include:
—  Identifying business gaps and areas that can be improved with web application development
—  Research and Development
—  Planning and Wireframing
—  Prototyping
—  Web Application Coding
—  Testing
—  Ongoing Web App Maintenance and Support
KEOCH engages digital engineers that specialize in full-stack, front end and back end development, as well as the latest web application development technologies, frameworks, platforms and coding languages, including:
| | | | |
| --- | --- | --- | --- |
| Front End | Back End | Frameworks | Other |
| HTML | PHP | Laravel | WordPress |
| CSS | ASP | Django | Shopify |
| Bootstrap | C++ | Angular | Zoho |
| JavaScript | C# | jQuery |   |
| JSON | Java | CakePHP |   |
| Angular | Python |   |   |
| React | Ruby |   |   |
|   | REST |   |   |
|   | SQL |   |   |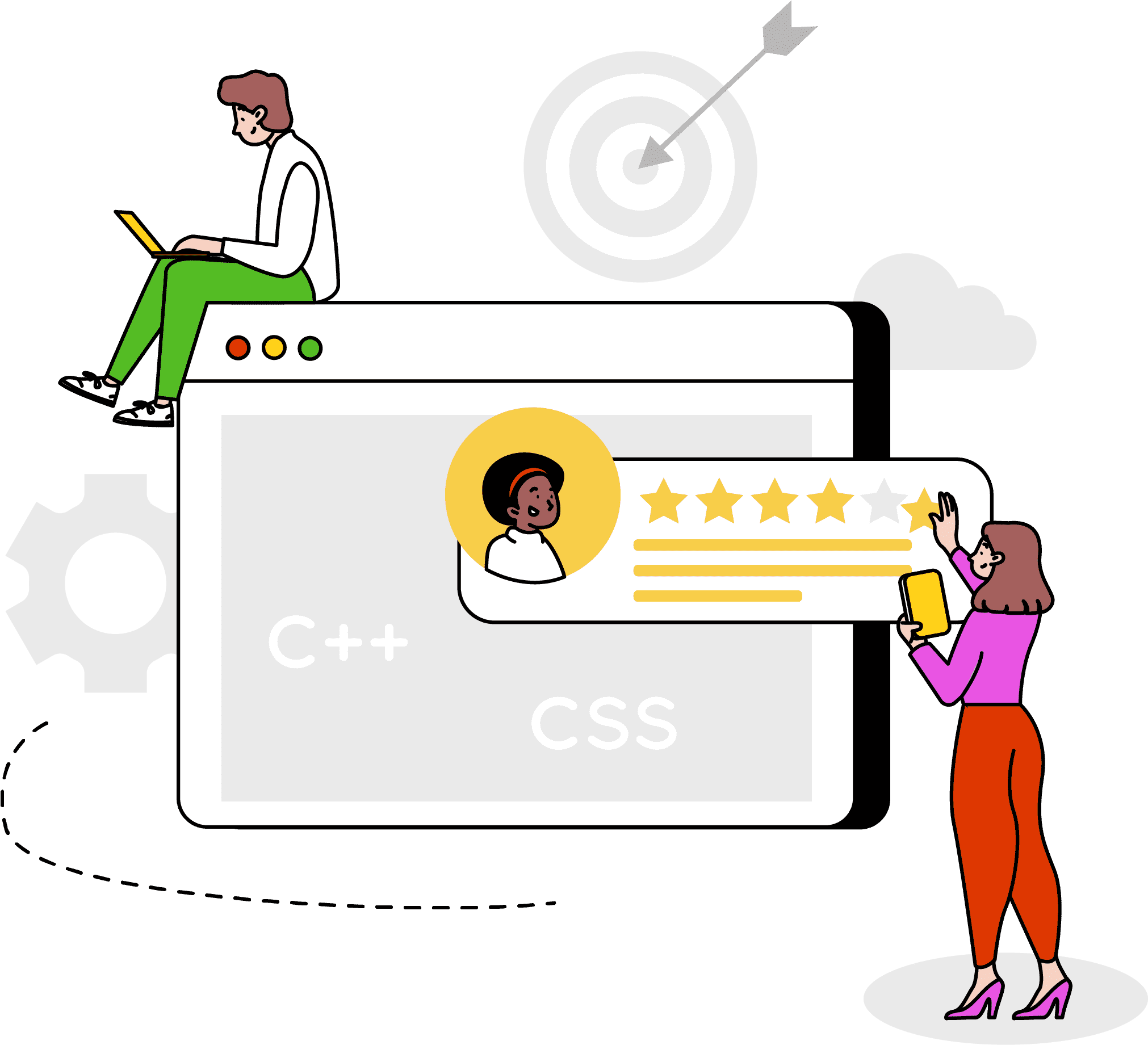 Mobile Application Development
For information on KEOCH's complete range of mobile application development services, click here.
The development of a custom mobile application can level up your business.
Mobile apps can increase engagement with customers, enhance your business processes and create entirely new opportunities to generate revenue. KEOCH develops both native and cross-platform or hybrid applications for Android and iOS. You can expect our mobile app development services to deliver quality user experiences, premier functionality, and scalability.
Our mobile app development services include:
—  Identifying business gaps and other areas that can be improved with mobile application development
—  Research and Development
—  Planning and Wireframing
—  Prototyping
—  Mobile Application Coding
—  Testing
—  Ongoing Mobile App Maintenance and Support
We customize tailored solutions for:
—  iOS mobile app development
—  Android mobile app development
—  Cross-platform mobile app development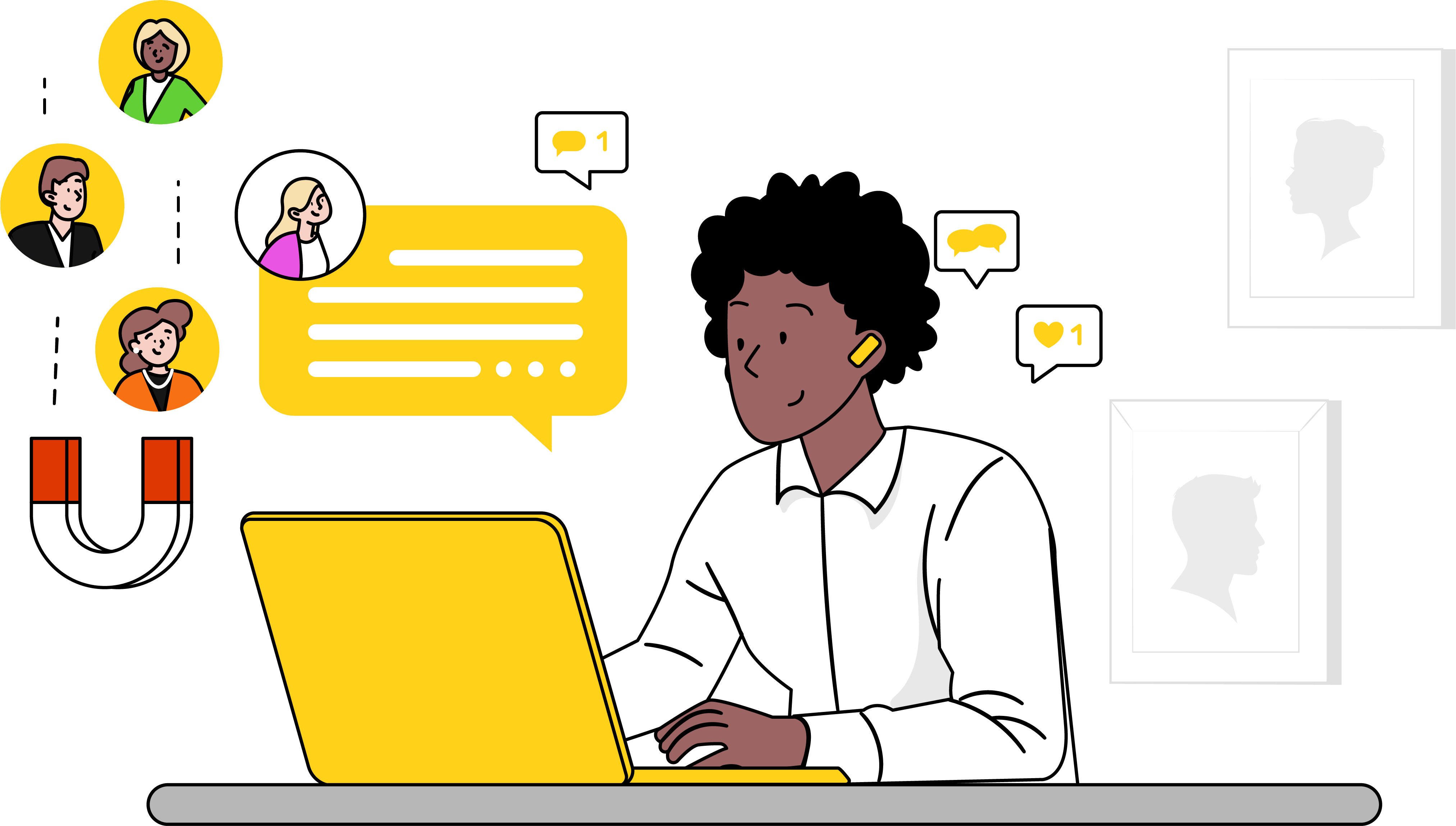 How can KEOCH's Digital Engineering services help my business?
We recognize the hard work that it takes to build, sustain and grow a business. If you've made it this far, then you're already on your way to taking the next step in your business journey.
We aim to partner with every client we work with for the long-term, to help your business on its journey to growing success and provide whatever digital engineering support you need along the way.
Our work in Digital Engineering and Digital Transformation, including our expertise in Digital Applications, Data Analytics, Artificial Intelligence, Machine Learning, Web Application and Mobile Application Development, can drive your business into the 21st century and beyond.
You've come this far. Let us take you further…
Schedule Your Complimentary Consultation
Contact us today to reserve your free consultation.
Learn how KEOCH can help you build on what you've already accomplished, even in an increasingly competitive marketplace.